Faith L. Justice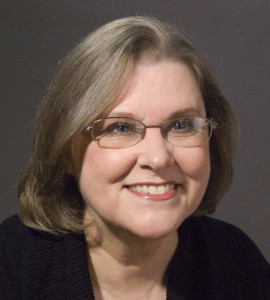 Faith has worked as a lifeguard, paralegal, systems analyst, human resources executive, college professor, freelance writer and novelist. It's not that she can't keep a job; it's that there always seems to be something new to learn.  She writes in her historic land-marked home "The Suffragette House" in Brooklyn, New York where she lives with her husband, daughter, and the required gaggle of cats. For fun, Faith likes to dig in the dirt—her garden and various archaeological sites.
Her most recent novel, Sword of the Gladiatrix, is now available through  Amazon, Barnes & Noble, CreateSpace (print only), Smashwords (ebook only), or order through your local bookstore. Her debut novel Selene of Alexandria was a finalist in the Global eBook Awards in 2011 and is available in all the usual places. Another novel, Twilight Empress: A Novel of Imperial Rome, won first place in the Historical category in the Maryland Writer's Association contest and will come out in 2017 from Raggedy Moon Books. Faith is currently working on sequels to Twilight Empress and Sword of the Gladiatrix
Faith's short stories and poems have appeared in such publications as Alternate Realities, The Copperfield Review and Beyond Science Fiction and Fantasy. Her story "Better the Devil" appears in the Circles in the Hair anthology and garnered honorable mentions in both The Year's Best Fantasy and Horror: Nineteenth Collection and the Writers of the Future Contest. She's collected some of her best short stories in three volumes: Time Again and Other Fantastic Stories, Slow Death and Other Dark Tales and The Reluctant Groom and Other Historical Stories. All are available in print and ebook at all the usual places. Time Again and Slow Death are also available as in audio books.
Faith collected her articles about Hypatia, Lady Philosopher of Alexandria (and a major character in Selene) in Hypatia: Her Life and Times, available in print and ebook. In addition, she's published numerous non-fiction articles in venues such as Salon.com, Writer's Digest (cover article), The Writer, and Bygone Days. Her creative non-fiction piece "A Child Like Me" appears in A Cup of Comfort for Parents of Children with Autism. Faith is a frequent contributor to Strange Horizons, Associate Editor for Space and Time Magazine, and co-founded a writer's workshop more years ago than she cares to admit.
A complete list of writing credits is available here.
Print Interviews with Faith:
 Radio interview: