Readers' Resources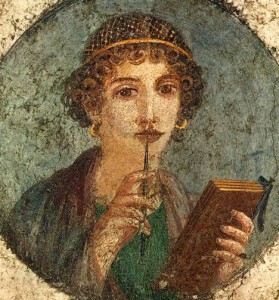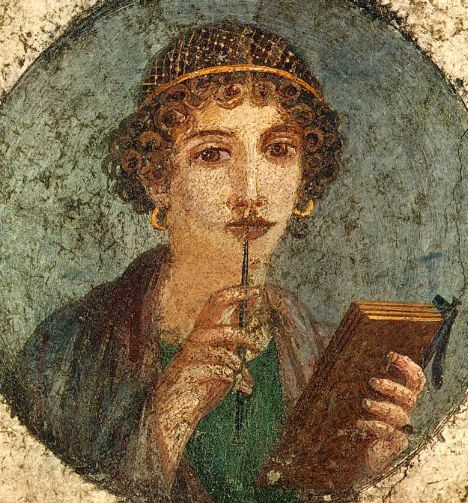 Some readers like to know more about their favorite writers; something personal or inspirational about their lives or work. I don't know why, because most of us lead very dull lives. My individual book pages have links to interviews where I discuss my books and writing process, online reviews, research bibliographies, print and audio samples, book trailers and more.
But in the interest of sharing, here are some additional readers' resources: links to essays and posts where readers can learn more about me and my work. To connect with me online, use the social media buttons on the right. If you have any questions for me or suggestions for additional content, please feel free to leave a comment.
---
Like most writers, I'm also a reader.
For those books—fiction and non-fiction—that grab me, I'll write a review on my blog, talk it up in readers' groups like GoodReads and LibraryThing, and (recently!) send out a tweet. I'll occasionally have authors share their thoughts on their own books in guest posts. Below are links (alpha by title within a category) to reviews of books I'd recommend. Links to guest posts on my blog are at the end.
Quick Links to Full Reviews:
Historical / Fiction:
Classics:
Folk/Faerie Tales
History/Biography/Memoir
Science/Misc. Non-fiction
---
Interviews with Other Authors
During my period of freelance writing, I had the opportunity to interview some of literature's best and most interesting authors in a wide variety of fields. They all gave most generously of their time. For the first time, I've made the transcripts of the full interviews available (several are over 4000 words). As you will see in the "Author's Note" at the end of each interview I made the most of the material and usually sold two—if not more—different articles from each interview. I had the opportunity to interview both Ursula K. Le Guin and Karen Armstrong twice and combined the material into one document each. Since I started writing my own novels, I haven't had as much opportunity to formally interview other authors, but I did include one from my blog. Where appropriate I updated information on the author's publications in the Author's Note. Have fun getting to know these wonderful people:
---
Guest Posts: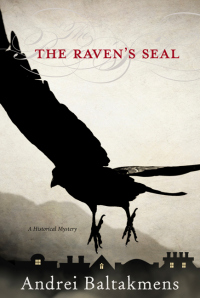 Title: The Raven's Seal
Author: Andrei Baltrakmens
Publisher: Top Five Books (November 2012)
Formats: Paperback (416 pages), eBook
Blurb: In the fictional 18th-century English city of Airenchester, the body of Thaddeus Grainger's rival turns up stabbed to death in an alley just hours after their inconclusive duel. Only one suspect comes to mind. Charged with murder, Grainger's fate is sealed before his trial even begins. A young gentleman of means but of meaningless pursuits, Grainger is cast into the notorious Bellstrom Gaol, where he must quickly learn to survive in the filthy, ramshackle prison. Set against the urban backdrop of late 18th-century England, The Raven's Seal unravels a tale of corruption, betrayal, murder, and–ultimately–redemption and love. (Read post.)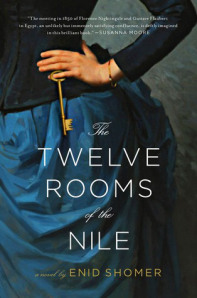 Title: The Twelve Rooms of the Nile
Author: Enid Shomer
Publisher: Simon and Schuster (August 2012)
Formats: Paperback, (480 pages), eBook
Blurb: Before she became the nineteenth century's greatest heroine, before he had written a word of Madame Bovary, Florence Nightingale and Gustave Flaubert traveled down the Nile at the same time in 1850. But where history would have these two figures float right by each other, the award-winning writer Enid Shomer brings them together to ignite a passionate friendship that alters both their destinies. (Read post.)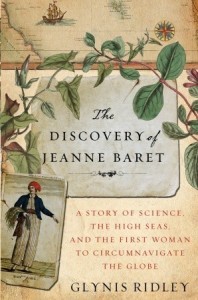 Title: The Discovery of Jeanne Baret
Author: Glynis Ridley
Publisher: Broadway Books (2011)
Format: Paperback (291 pages), eBook, Audio book
Blurb: The year was 1765. Eminent botanist Philibert Commerson had just been appointed to a grand new expedition: the first French circumnavigation of the world. As the ships' official naturalist, Commerson would seek out resources—medicines, spices, timber, food—that could give the French an edge in the ever-accelerating race for empire. Jeanne Baret, Commerson's young mistress and collaborator, was desperate not to be left behind. She disguised herself as a teenage boy and signed on as his assistant. The journey made the twenty-six-year-old, known to her shipmates as "Jean" rather than "Jeanne," the first woman to ever sail around the globe. Yet so little is known about this extraordinary woman, whose accomplishments were considered to be subversive, even impossible for someone of her sex and class. (Read post.)