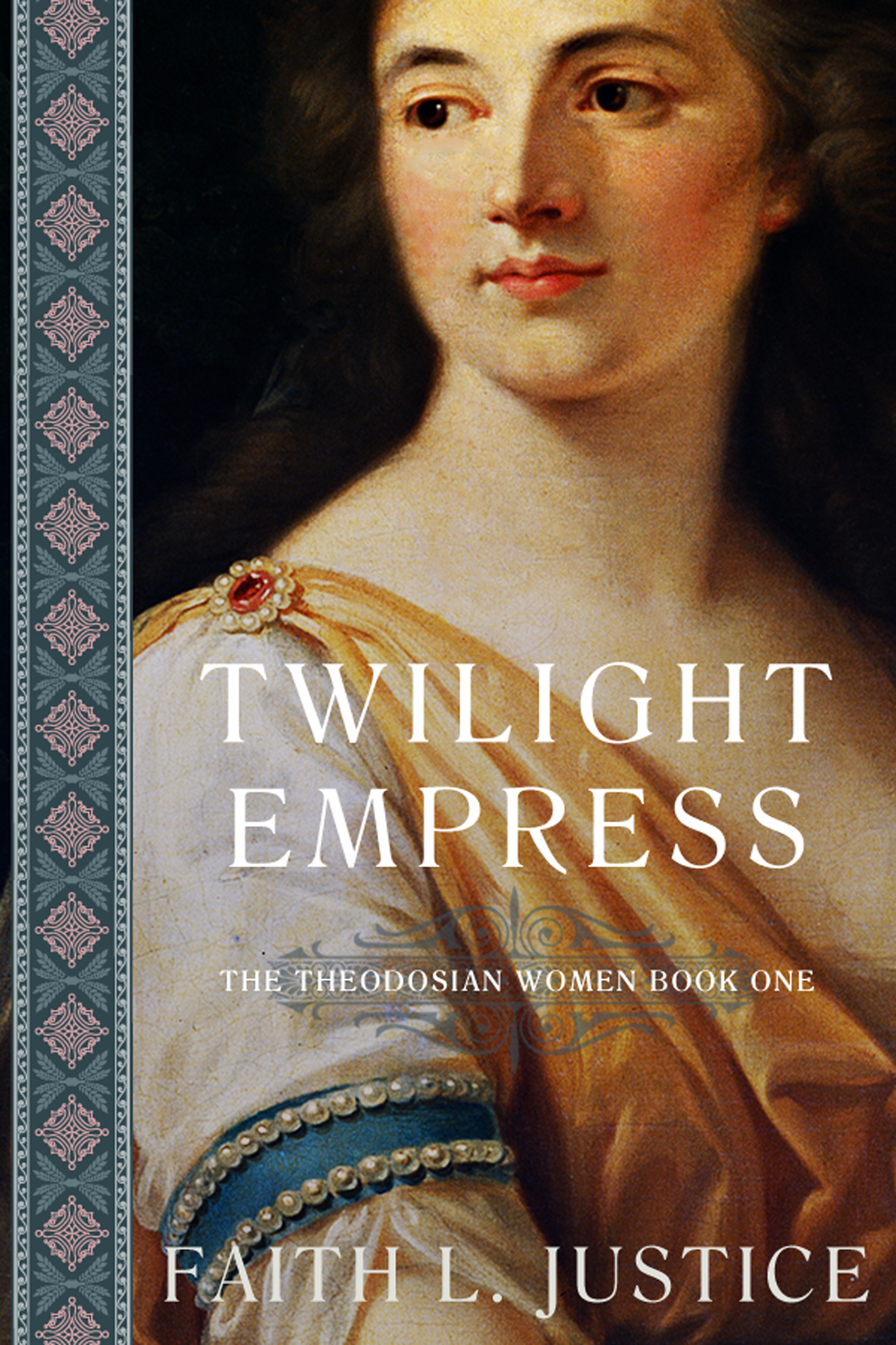 Kirkus Reviews:
"…the book is an addictive, fun, fast read. Justice chooses her key moments wisely, weaving a decades-long narrative about Placidia's layered life as she rises to eventual leadership."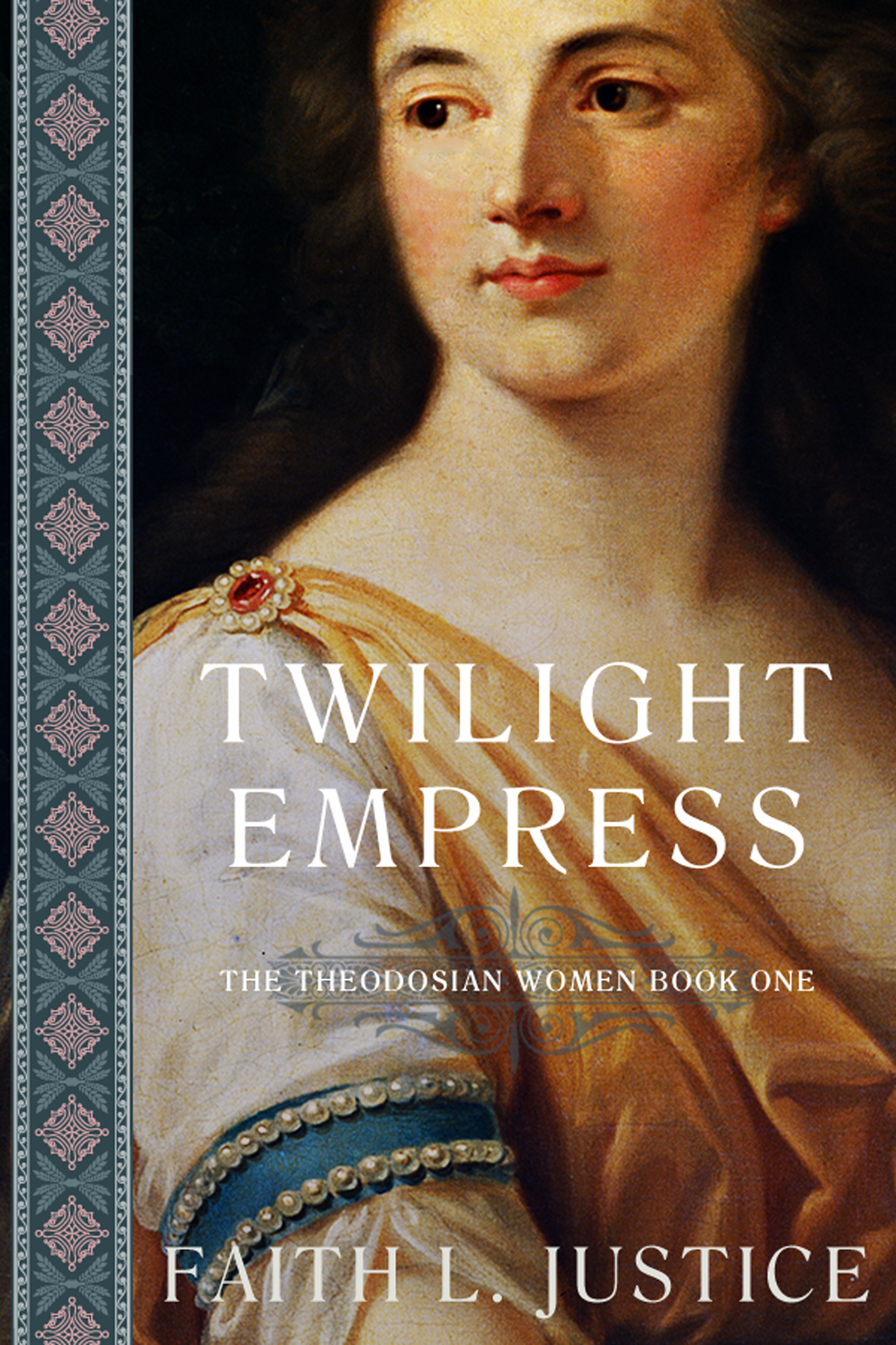 The Historical Novel Society:
"Placidia is no Livia from I, Claudius, but she's no sensitive damsel, either. Placidia knows what she wants and is willing to do what she must to achieve her goals….Full marks for a little-used time period and setting. It totally gets extra points for giving us a female lead character who's not written about to death (I'm looking at you, Anne Boleyn!)"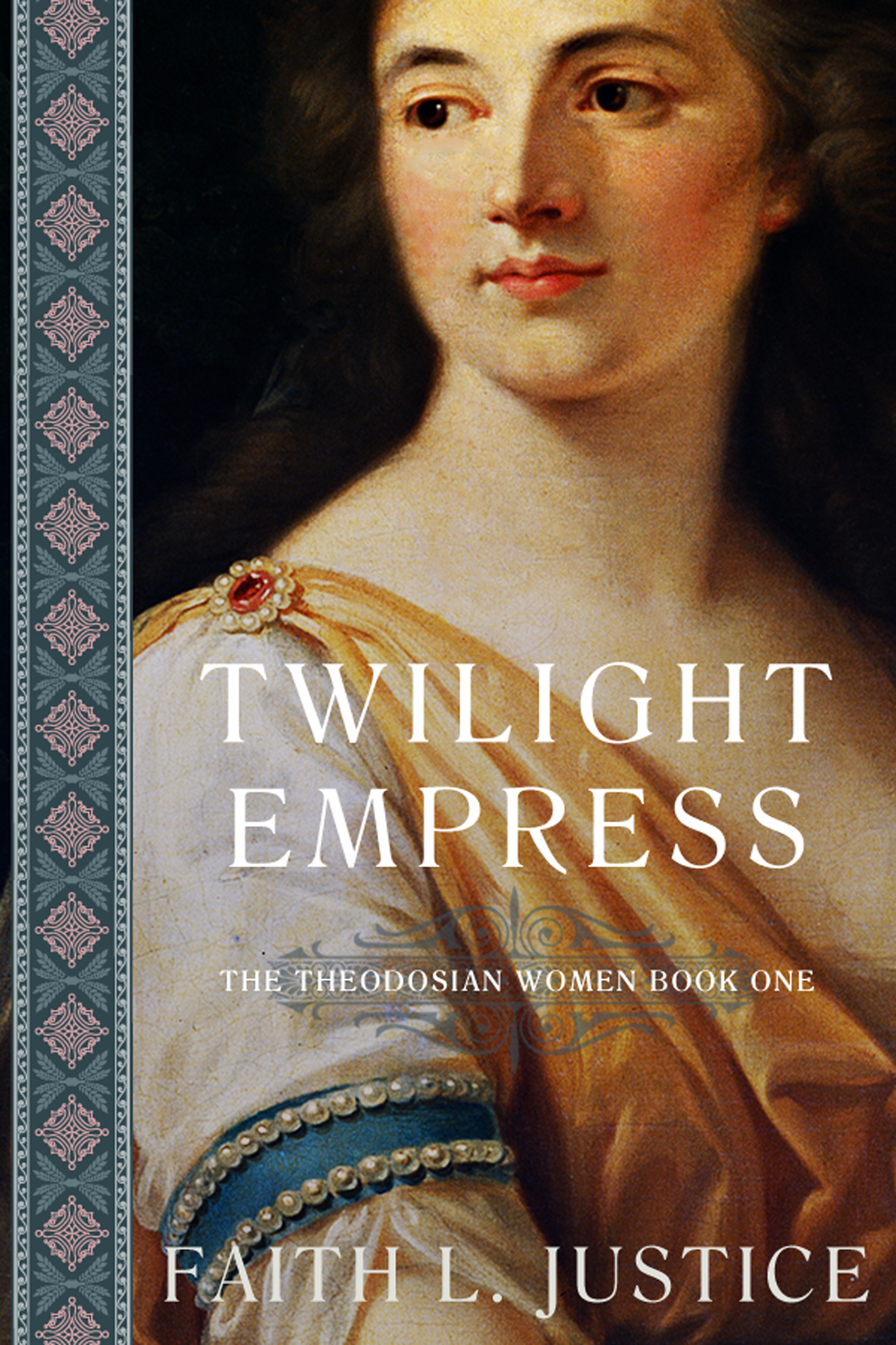 Midwest Book Review
"Twilight Empress is the kind of historical novel that dedicated fans of historical fiction will find satisfying and impressive. It's a rich tapestry of both historical research and vivid imagination."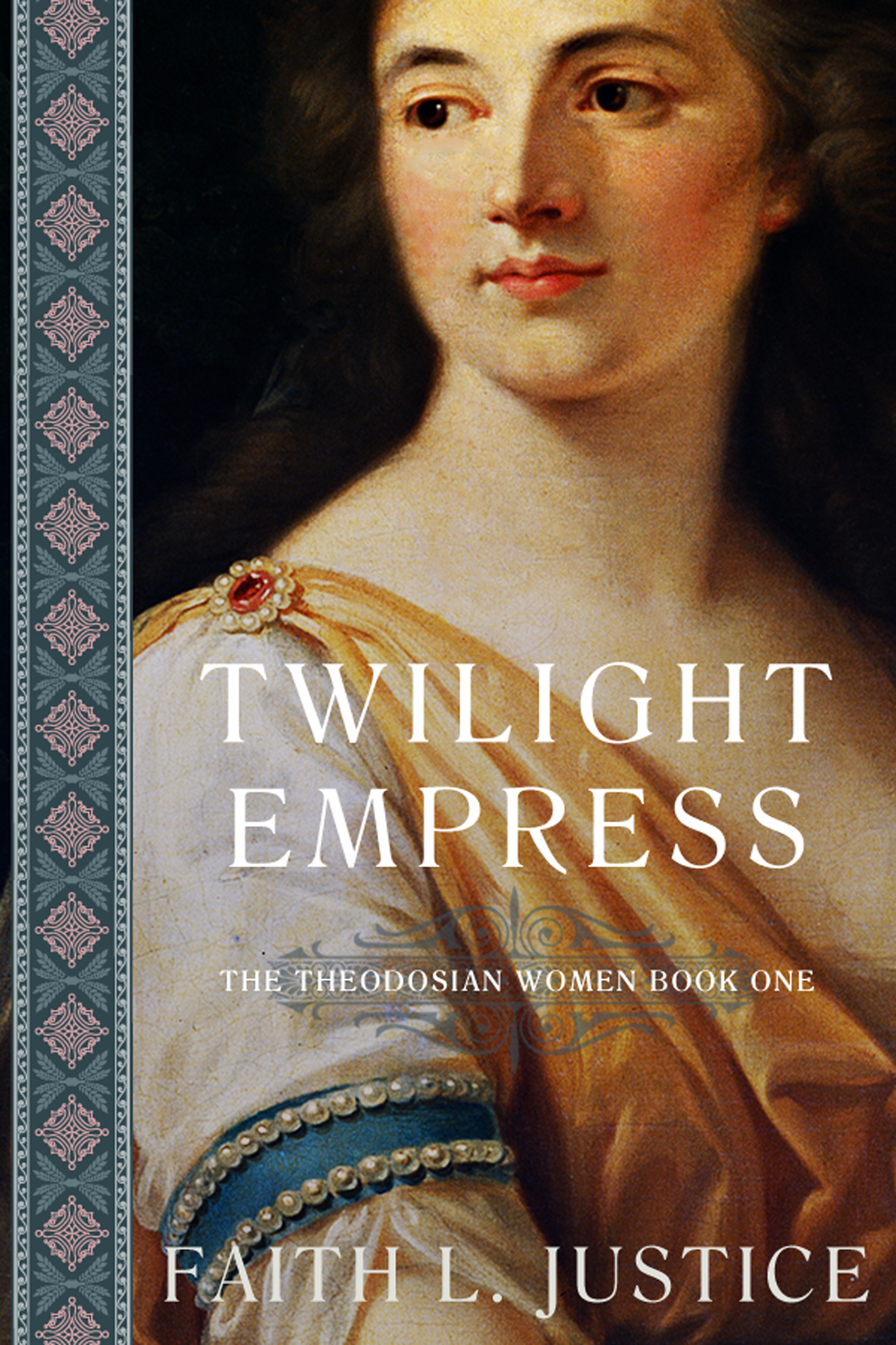 History from a Woman's Perspective:
"Twilight Empress is a fast-paced historical novel that is filled with romance, political and courtly intrigue, and drama that will keep you turning the pages."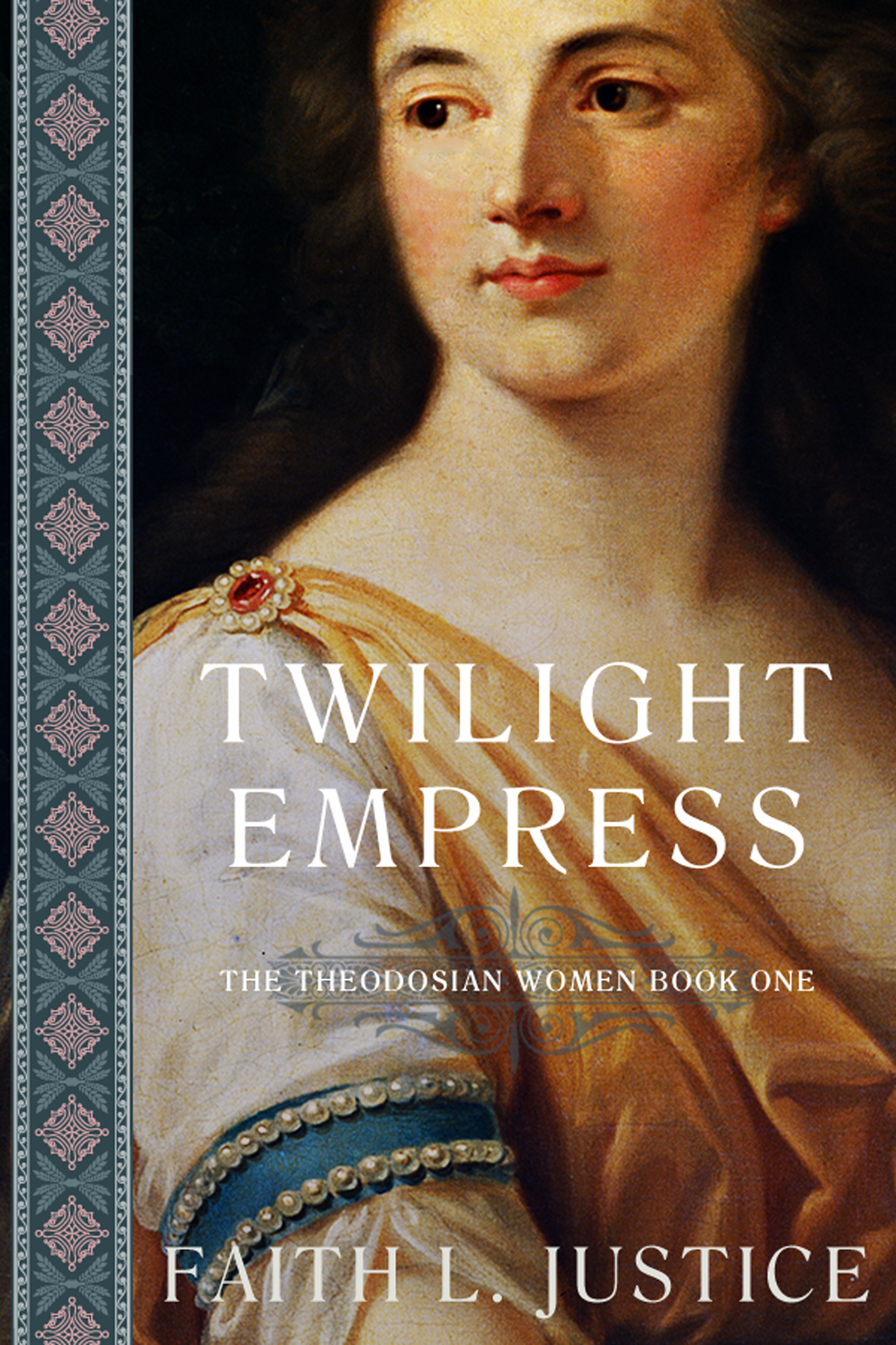 Story Circle Reviews:
"[Twilight Empress] is well researched and written with twisted plot developments and great characters…an excellent novel."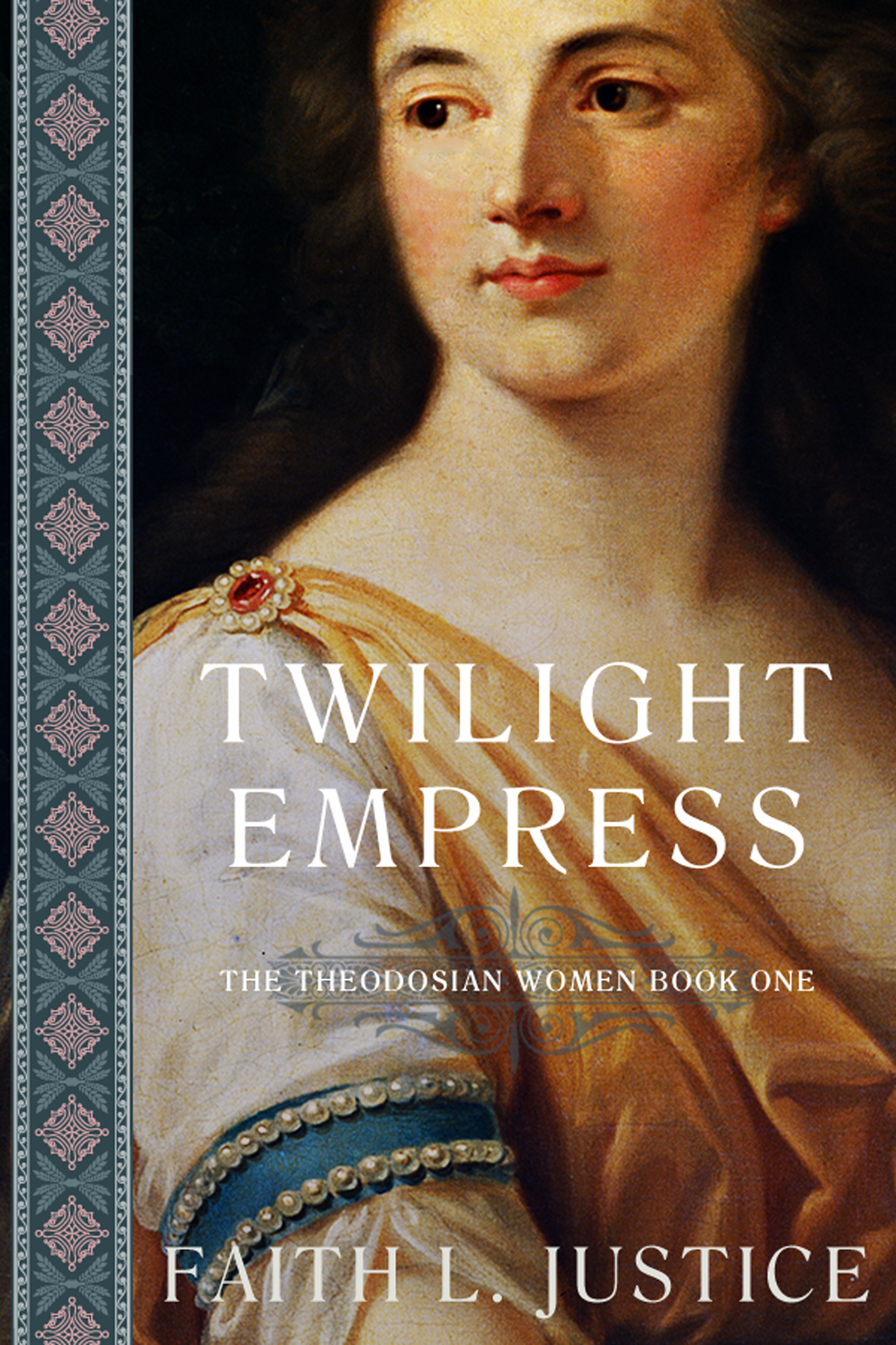 One woman battles the coming Dark Ages.
Twilight Empress tells the little-known story of a remarkable woman: Placidia, sister to one of the last Roman Emperors. As Gothic Queen then Roman Empress, Placidia does the unthinkable: she holds together the failing Western Roman Empire. A life of ambition, power, and intrigue she doesn't seek, but can't refuse; her actions shape the face of Western Europe for centuries. A passionate woman as well as an empress, Placidia suffers love, loss, and betrayal. Can her intelligence, tenacity, and ambition help her survive and triumph over scheming generals, rebellious children, and Attila the Hun?
Title: Twilight Empress: The Theodosian Women Book One
Author: Faith L. Justice
Audio narrator: Kathleen France
Publisher: Raggedy Moon Books (May 2017)
Library of Congress Control Number: 2016931966
Hardback: (348 pages) $22.00, ISBN: 978-0917053221
Trade paperback (348 pages) $12.99, ISBN: 978-06922460511
eBook (Kindle, epub) $4.99
Audio book (13 hrs, 34 min) $24.95 (FREE with 30-day trial)
Buy hardback, trade paperback, and eBooks at these vendors OR ask for them at your local library.
Buy audiobooks at these vendors OR ask at your local library. Download your Twilight Empress audio supplement here with material not included in the audio book (geneology chart, glossary, etc.)

Full Reviews:
"This is solid historical fiction, with full marks for a little-used time period and setting. It totally gets extra points for giving us a female lead character who's not written about to death (I'm looking at you, Anne Boleyn!)"
"An addictive, fun, fast read…The author does a fine job of delicately underlining the limits of female governance during the period, creating sympathy for the heroine, whose only option is to rule through men."
"Twilight Empress is the kind of historical novel that dedicated fans of historical fiction will find satisfying and impressive. With exquisite attention to political and military history, this novel weaves together many of the important political events of the fifth century…It is a rich tapestry of both historical research and vivid imagination."
"A thrilling and enjoyable read…I couldn't get enough!!…Justice is an author that is new to me, and I am very impressed. She weaves her words like tapestry, revealing the story and events of Placidia's life bit by glorious bit until a full and rich image of this great woman is revealed."
"This was my first Faith L. Justice read and it certainly will not be my last… I found myself completely entranced and loving the heavily fictionalized portion of this solid The historical fiction.  I found every aspect of this book to be well-researched, well-written, and woven together (the history with the fiction) is a most pleasing manner."
"A fascinating novel…The pacing in this book is excellent!  I could not put it down."
"It's been a long time since I stayed up late to finish a book…I just couldn't stop reading and had this intense need to know how it all would end."
"A promising start to a new series!"
"Twilight Empress is a fast-paced historical novel that is filled with romance, political and courtly intrigue, and drama that will keep you turning the pages…"
"There was enough action so there was no dull moment…I can't wait to read the next one."
"In three words: Intriguing, dramatic, well-researched"
"I absolutely loved this book!…The author's writing is superb, and she did a wonderful job of bringing Placida to life for her readers."
"Twilight Empress is an utterly captivating read…I'm excited to read more by this author."
"…the author had a way of keeping my interest and want to keep reading."
"This is truly a sumptuous treat for bookworms and historical fiction lovers…I would recommend this to a friend. 100%!"
"TWILIGHT EMPRESS by Faith L. Justice is exactly the type of book I mention when people ask me why I love Historical Fiction so much."
"Overall, a breathtaking and immense journey through one inspirational and impactful woman's life in Rome."
"[Twilight Empress] is well researched and written with twisted plot developments and great characters…an excellent novel."