Book Reviews
Like most writers, I'm also a reader.
For those books—fiction and non-fiction—that grab me, I'll write a review on my blog and talk it up at readers' groups. I'll occasionally have authors share their thoughts on their own books in guest posts. Below are links (alpha by title within a category) to reviews of books I'd recommend. Links to guest posts on my blog are at the end. Research bibliographies for my novels are available on the individual book pages.
Historical Fiction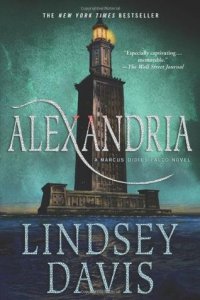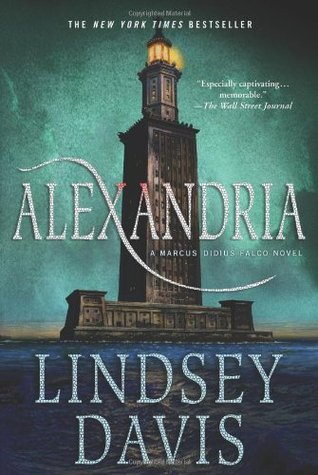 Title: Alexandria: A Marcus Didius Falco Mystery
Author: Lindsey Davis
Publisher: Minotaur Books, 2009
Formats: Paperback (349 pages), eBook, Audio book
Blurb: In first century A.D. Rome, during the reign of Vespasian, Marcus Didius Falco works as a private "informer," often for the emperor, ferreting out hidden truths and bringing villains to ground. But even informers take vacations with their wives, so in A.D. 77, Falco and his wife, Helena Justina, with others in tow, travel to Alexandria, Egypt. But they aren't there long before Falco quickly finds himself on the trail of dodgy doings, malfeasance, deadly professional rivalry, dead bodies and the lowest of the low—book thieves! (Read review.)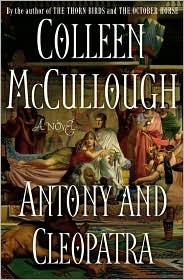 Title: Antony and Cleopatra
Author: Colleen McCullough
Publisher: Simon & Schuster (2007)
Formats: Paperback (576 pages), eBook, Audio book
Blurb: Caesar is dead, and Rome is, again, divided. Lepidus has retreated to Africa, while Antony rules the opulent East, and Octavian claims the West, the heart of Rome, as his domain. Though this tense truce holds civil war at bay, Rome seems ripe for an emperor—a true Julian heir to lay claim to Caesar's legacy. Antony seems poised to take the prize. Like a true warrior-king, he is a seasoned general whose lust for power burns alongside a passion for women, feasts, and Chian wine. His rival Octavian, seems a less convincing candidate. (Read review.)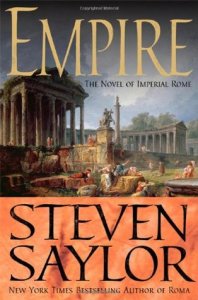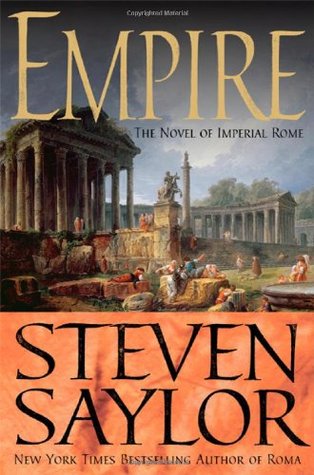 Title: Empire
Author: Steven Saylor
Publisher: St. Martin's Griffin (2010)
Formats: Paperback (608 pages), eBook, Audio book
Price: $15.99 (PB), $8.89 (eB), $41.95 (AB)
Blurb: Continuing the saga begun in his New York Times bestselling novel Roma, Steven Saylor charts the destinies of the aristocratic Pinarius family, from the reign of Augustus to height of Rome's empire. The Pinarii, generation after generation, are witness to greatest empire in the ancient world and of the emperors that ruled it—from the machinations of Tiberius and the madness of Caligula, to the decadence of Nero and the golden age of Trajan and Hadrian and more. (Read review.)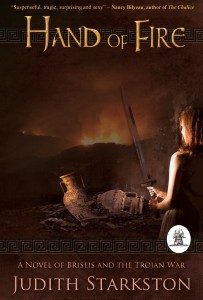 Title: Hand of Fire
Author: Judith Starkston
Publisher: Fireship Press (September 2014)
Formats: Paperback (336 pages), eBook
Blurb: The Trojan War threatens Troy's allies and the Greek supply raids spread. A young healing priestess, designated as future queen, must defend her city against both divine anger and invading Greeks. She finds strength in visions of a handsome warrior god; will that be enough when the half-immortal Achilles attacks? Hand of Fire, a tale of resilience and hope, blends history and legend in the untold story of Achilles's famous captive, Briseis.(Read review.)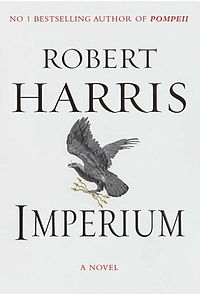 Title: Imperium
Author: Robert Harris
Publisher: Gallery Books (2007)
Formats: Paperback (305 pages), eBook, Audio book
Blurb: On a cold November morning, Tiro opens the door to find a terrified, bedraggled stranger begging for help. Once a Sicilian aristocrat, the man was robbed by the corrupt Roman governor, Verres, who is now trying to convict him under false pretenses and sentence him to a violent death. The man claims that only the great senator Marcus Cicero, one of Rome's most ambitious lawyers and spellbinding orators, can bring him justice in a crooked society manipulated by the villainous governor.  What follows is one of the most gripping courtroom dramas in history. (Read review.)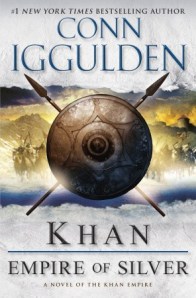 Title: Khan: Empire of Silver
Author: Conn Iggulden
Publisher: Delacorte Press (December 28, 2010)
Formats: Paperback (416 pages),  eBook, Audio book
Blurb: Genghis Khan is dead, but his legend and his legacy live on. His son Ogedai has built a white city on a great plain and made a capital for the new nation. Now the armies have gathered to see which of Genghis' sons has the strength to be khan. The Mongol empire has been at peace for two years, but whoever survives will face the formidable might of their great enemy, China's Song dynasty. (Read review.)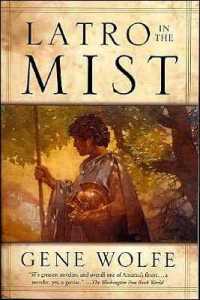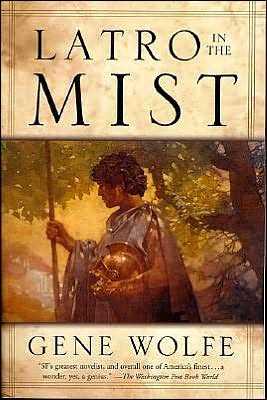 Title: Latro in the Mist (omnibus)
Author: Gene Wolfe
Publisher: Orb Books (2003)
Format: Paperback (640 pages)
Blurb: This omnibus of two acclaimed novels is the story of Latro, a Roman mercenary who while fighting in Greece received a head injury that deprived him of his short-term memory but gave him in return the ability to see and converse with the supernatural creatures and the gods and goddesses, who invisibly inhabit the ancient landscape. Latro forgets everything when he sleeps. Writing down his experiences every day and reading his journal anew each morning gives him a poignantly tenuous hold on himself, but his story's hold on readers is powerful indeed, and many consider these Wolfe's best books. (Read review.)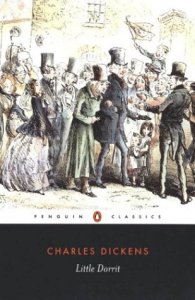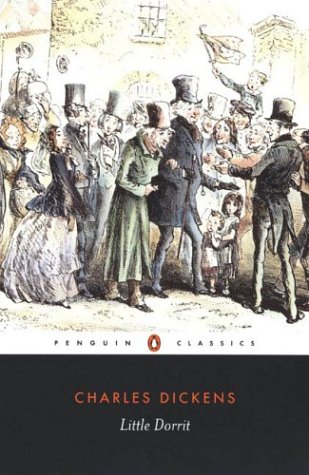 Title: Little Dorrit
Author: Charles Dickens
Availability:  Borrow it from the library, download it free (it's in the public domain), or pick up a cheap paperback. You can find this classic book in any format and every price range.
Blurb: When Arthur Clennam returns to England after many years abroad, he takes a kindly interest in Amy Dorrit, his mother's seamstress, and in the affairs of Amy's father, William Dorrit, a man of shabby grandeur, long imprisoned for debt in the Marshalsea. As Arthur soon discovers, the dark shadow of the prison stretches far beyond its walls to affect the lives of many. A masterly evocation of the state and psychology of imprisonment, Little Dorrit is one of the supreme works of Dickens's maturity. (Read review.)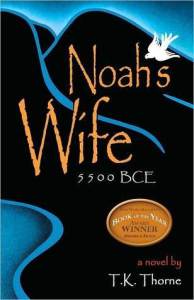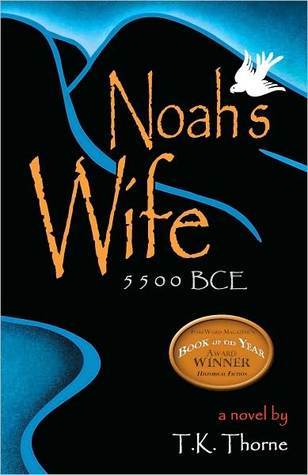 Title: Noah's Wife
Author:  T. K. Thorne
Publisher: Chalet Publishers, LLC (2009)
Format: Paperback (354 pages), eBook, Audio book
Blurb: Noah's wife is Na'amah, a beautiful, brilliant girl with a form of autism (now) known as Asperger's. She wishes only to be a shepherdess on her beloved hills in ancient Turkey—a desire shattered by her powerful brother's hatred, the love of two men, and a looming disaster only she knows is coming. (Read review.)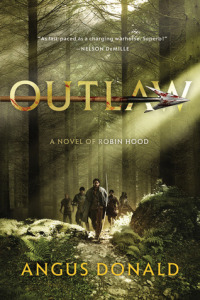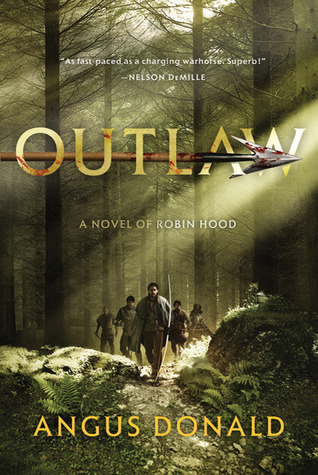 Title: Outlaw
Author: Angus Donald
Publisher: St. Martin's Griffin, New York (March 2011)
Formats: Paperback (352 pages), eBook, Audio book
Blurb: In the tradition of Bernard Cornwell and Ben Kane, Outlaw is a rousing historical novel that mixes legend with fact to bring to life the time, the lives and the struggles of late 12th century England.  As the Henry II struggles with his rebelious children and the conflict between the Saxon nobility and the Norman conquerors continues on as bloody as ever, there is a figure that has remained firmly fixed in the imagation of generations – Robin Hood, an outlaw and a renegade nobility determined to bring down the men who took his land, his family, and his position. (Read review.)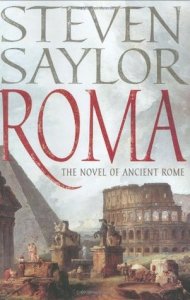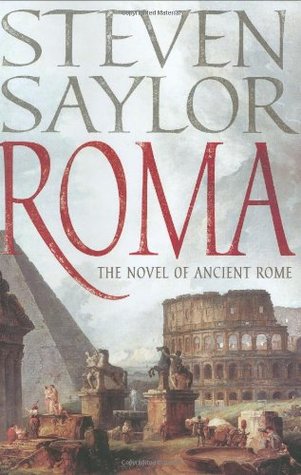 Title: Roma
Author: Steven Saylor
Publisher: St. Martin's Griffin (2009)
Formats: Paperback (592 pages), eBook, Audio book
Blurb: Spanning a thousand years, and following the shifting fortunes of two families though the ages, this is the epic saga of Rome, the city and its people.
Weaving history, legend, and new archaeological discoveries into a spellbinding narrative, critically acclaimed novelist Steven Saylor gives new life to the drama of the city's first thousand years — from the founding of the city by the ill-fated twins Romulus and Remus, through Rome's astonishing ascent to become the capitol of the most powerful empire in history. (Read review.)
Title: The Seven Wonders: A Novel of the Ancient World
Author: Steven Saylor
Publisher: Minotaur Books, 2012
Format: Paperback (336 pages), eBook, Audio book
Blurb: Gordianus the Finder is back in this prequel to Steven Saylor's popular series of mysteries set in the Roman Republic of Cicero and Caesar. Gordianus is eighteen and embarks on the First Century BCE equivalent of a "Grand Tour" with his old tutor and famous poet Antipater of Sidon. As the Italian peninsula simmers with rebellion, the pair head east to visit the Seven Wonders of the World encountering murder, mysteries and political intrigues. Over the course of their year+ journey, Gordianus evolves into "the Finder" series readers have come to know and love. (Read review.)
---
Biography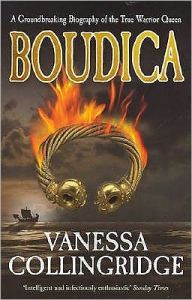 Title: Boudica
Authors: Vanessa Collingridge
Format: Trade paperback, (402 pages), eBook
Publisher: Crown Publishing Group (April 28, 2006)
Blurb: Boudica has been immortalised throughout history as the woman who dared take on the Romans – an act of vengeance on behalf of her daughters, tribe and enslaved country. Her known life is a rich tapestry of wife, widow, mother, queen and Celtic quasi-Goddess. But beneath this lies a history both dark and shocking, with fresh archaeological evidence adding new depth and terrifying detail to the worn-out myths. From the proud warrior tribes of her East Anglian childhood to the battlefields of her defeat, this is a vividly written and evocatively told story, bringing a wealth of new insight on one of the key figures in British history and mythology.(Read review.)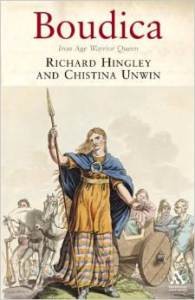 Title: Boudica: Iron Age Warrior Queen
Authors: Richard Hingley and Christina Unwin
Publisher: Bloomsbury Academic; (August 21, 2006)
Format: Trade paperback, 256 pages
Blurb: Boudica, queen of the Iceni, led a famous revolt against Roman rule in Britain in AD 60, sacking London, Colchester and St Albans and throwing the province into chaos. Although then defeated by the governor, Suetonius Paulinus, her rebellion sent a shock wave across the empire. Who was this woman who defied Rome? This is an account of what we know about the real woman, from classical literature, written for the readers in Rome, and from the archaeological evidence. It also traces her extraordinary posthumous career as the earliest famous woman in British history. She remains a tragic, yet inspirational, figure of unending interest. (Read review.)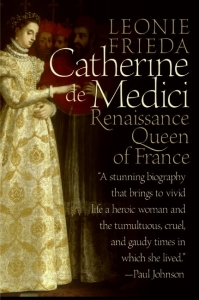 Title: Catherine de Medici: Renaissance Queen of France
Author:  Leonie Frieda
Publisher: Harper Perennial (2006)
Formats: Paperback (440 pages), Audio book
Blurb: Poisoner, despot, necromancer — the dark legend of Catherine de Medici is centuries old. In this critically hailed biography, Leonie Frieda reclaims the story of this unjustly maligned queen to reveal a skilled ruler battling extraordinary political and personal odds — from a troubled childhood in Florence to her marriage to Henry, son of King Francis I of France; from her transformation of French culture to her fight to protect her throne and her sons' birthright. Based on thousands of private letters, it is a remarkable account of one of the most influential women ever to wear a crown. (Read review.)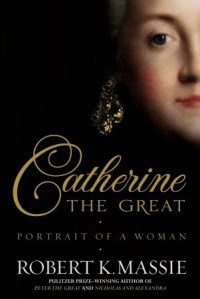 Title: Catherine the Great: Portrait of a Woman
Author: Robert K. Massie
Publisher: Random House, November 2011
Format: Hardcover (656 pages), Paperback (672 pages), eBook, Audio book
ISBN: 978-0-679-45672-8 (ARC)
Price: $35.00 (HB), $14.93 (PB), $9.99 (eB), $35.95 (AB)
Blurb: The Pulitzer Prize-winning author of Peter the Great, Nicholas and Alexandra, and The Romanovs returns with another masterpiece of narrative biography, the extraordinary story of an obscure young German princess who traveled to Russia at fourteen and rose to become one of the most remarkable, powerful, and captivating women in history. (Read review.)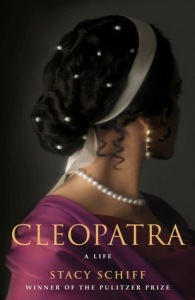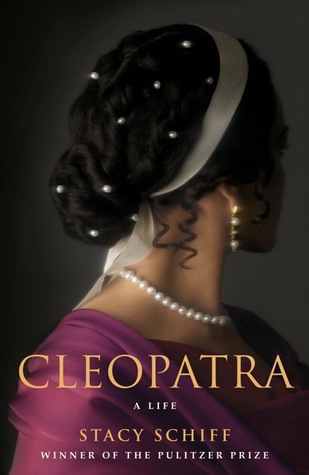 Title: Cleopatra: A Life
Author: Stacy Schiff
Publisher: Little, Brown and Company (2010)
Formats: Hardback (369 pages), Paperback (432 pages), eBook, Audio book
Blurb: Her palace shimmered with onyx and gold but was richer still in political and sexual intrigue. Above all else, Cleopatra was a shrewd strategist and an ingenious negotiator. She was married twice, each time to a brother. She waged a brutal civil war against the first and poisoned the second; incest and assassination were family specialties. Famous long before she was notorious, Cleopatra has gone down in history for all the wrong reasons. Stacy Schiff boldly separates fact from fiction to rescue the magnetic queen whose death ushered in a new world order. (Read review.)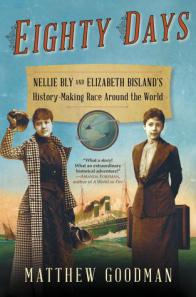 Title: Eighty Days: Nellie Bly and Elizabeth Bisland's History-Making Race Around the World
Author: Matthew Goodman
Publisher: Ballantine Books (February 26, 2012)
Format: Hardcover (480 pages), Paperback (496 pages), eBook, Audio book
Blurb: On November 14, 1898, Nellie Bly, the crusading young female reporter for Joseph Pulitzer's World newspaper, left new York City by steamship on a quest to break the record for the fastest trip around the world. Also departing from New York that day—and heading in the opposite direction by train—was a young journalist from The Cosmopolitan magazine, Elizabeth Bisland. A vivid real-life re-creation of the race and its aftermath, this is history with the heart of a great adventure novel. (Read review.)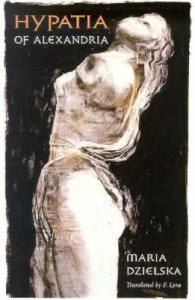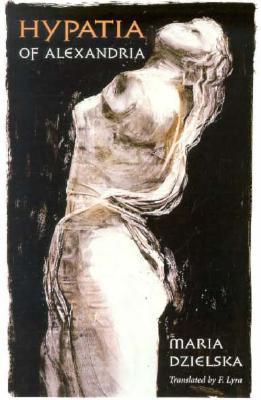 Title: Hypatia of Alexandria
Author: Maria Dzielska, (translated by F. Lyra)
Publisher: Harvard University Press (1995)
Format: Paperback (176 pages)
Blurb: Hypatia—brilliant mathematician, eloquent Neoplatonist, and a woman renowned for her beauty—was brutally murdered by a mob of Christians in Alexandria in 415. She has been a legend ever since. In this engrossing book, Maria Dzielska searches behind the legend to bring us the real story of Hypatia's life and death, and new insight into her colorful world. (Read review.)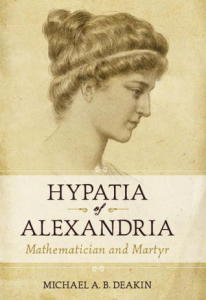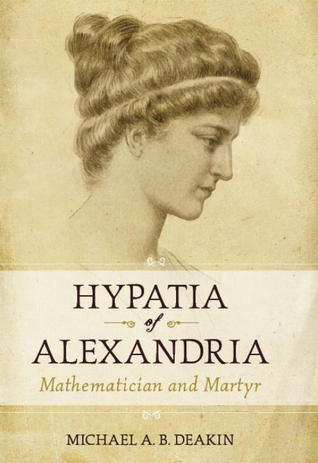 Title: Hypatia of Alexandria: Mathematician and Martyr
Author: Michael A. B. Deakin
Publisher: Prometheus Books (2007)
Formats: Hardback (231 pages), eBook
Blurb: This is the first biography of Hypatia to integrate all aspects of her life. Mathematician Michael Deakin emphasizes that, though she was a philosopher, she was first and foremost a mathematician and astronomer of great accomplishment. In a fascinating narrative that brings to life a richly diverse ancient society, he describes her work so that the mathematics, presented in straightforward terms, finds its true place in the context of her life. He also analyzes her life and thought, and finally gives an account of the events leading up to her lynch-mob execution. (Read review.)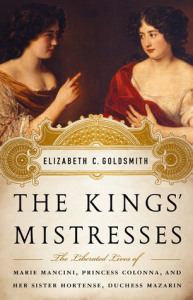 Title: The Kings' Mistresses: the Liberated Lives of Marie Mancini, Princess Colonna, and Her Sister Hortense, Duchess Mazarin
Author: Elizabeth C. Goldsmith
Publisher: PublicAffairs (member of Perseus Book Group)
Formats: Hardcover (256 pages), eBook
Blurb: The Kings' Mistresses is the true tale of two sisters: Marie Mancini and her younger sister Hortense, the nieces of one of the most powerful men in seventeenth century France, Cardinal Mazarin (a protégé of Richelieu.) Mazarin, rose from obscure roots in Rome to become Prime Minister to the Queen Regent of France, Anne of Austria and her son Louis XIV. He summoned his Italian nieces to the French court. It was the first of many journeys in their fascinating lives.(Read review.)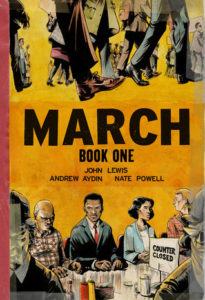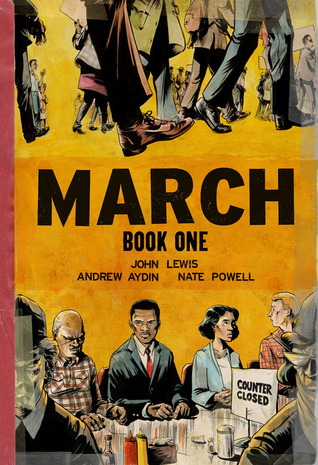 Title: March: Book One
Authors: John Lewis and Andrew Aydin
Publisher: Top Shelf Productions (2013)
Formats: hardback, paperback, eBook
Blurb: This groundbreaking graphic-novel memoir by a living legend of the civil rights movement, Congressman John Lewis is a #1 New York Times bestseller, a Coretta Scott King Honor book, a required text in classrooms across America, and the first graphic novel to win a Robert F. Kennedy Book Award. March is a vivid first-hand account of John Lewis' lifelong struggle for civil and human rights, meditating in the modern age on the distance traveled since the days of Jim Crow and segregation. Rooted in Lewis' personal story, it also reflects on the highs and lows of the broader civil rights movement. Book One spans John Lewis' youth in rural Alabama, his life-changing meeting with Martin Luther King, Jr., the birth of the Nashville Student Movement, and their battle to tear down segregation through nonviolent lunch counter sit-ins, building to a stunning climax on the steps of City Hall.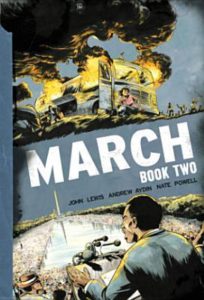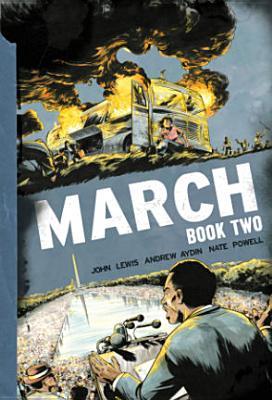 Title: March: Book Two
Authors: John Lewis and Andrew Aydin
Publisher: Top Shelf Productions (2015)
Formats: hardback, paperback, eBook
Blurb: After the success of the Nashville sit-in campaign, John Lewis is more committed than ever to changing the world through nonviolence — but as he and his fellow Freedom Riders board a bus into the vicious heart of the deep south, they will be tested like never before. Faced with beatings, police brutality, imprisonment, arson, and even murder, the movement's young activists place their lives on the line while internal conflicts threaten to tear them apart. But their courage will attract the notice of powerful allies, from Martin Luther King, Jr. to Attorney General Robert F. Kennedy… and once Lewis is elected chairman of the Student Nonviolent Coordinating Committee, this 23-year-old will be thrust into the national spotlight, becoming one of the "Big Six" leaders of the civil rights movement and a central figure in the landmark 1963 March on Washington for Jobs and Freedom.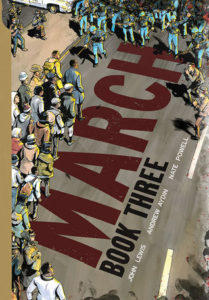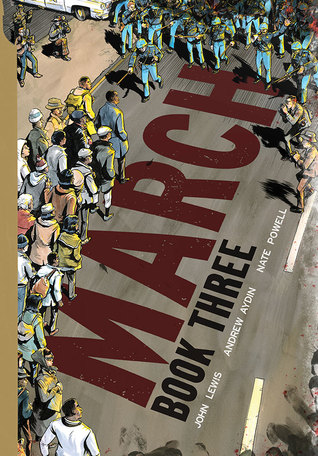 Title: March: Book Three
Authors: John Lewis and Andrew Aydin
Publisher: Top Shelf Productions (2013)
Formats: hardback, paperback, eBook
Blurb: Welcome to the stunning conclusion of the award-winning and best-selling MARCH trilogy. By the fall of 1963, the Civil Rights Movement has penetrated deep into the American consciousness, and as chairman of the Student Nonviolent Coordinating Committee, John Lewis is guiding the tip of the spear. Through relentless direct action, SNCC continues to force the nation to confront its own blatant injustice, but for every step forward, the danger grows more intense: Jim Crow strikes back through legal tricks, intimidation, violence, and death. The only hope for lasting change is to give voice to the millions of Americans silenced by voter suppression: "One Man, One Vote." But fractures within the movement are deepening … even as 25-year-old John Lewis prepares to risk everything in a historic showdown high above the Alabama river, in a town called Selma.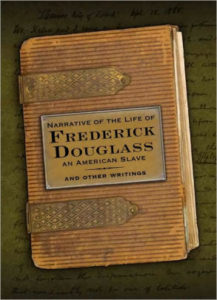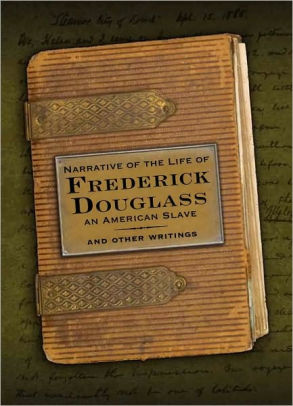 Title: Narrative of the Life of Frederick Douglass an American Slave and Other Writings
Author: Frederick Douglass
Publisher: Fall River Press (2008), originally published in 1845
Formats: Hardcover (202 pages), paperback, eBook
Availability: All the original material is available in the public domain; borrow a copy from your local library or download a copy on line.
Blurb: This dramatic autobiography of the early life of an American slave was first published in 1845, when its young author had just achieved his freedom. Douglass' eloquence gives a clear indication of the powerful principles that led him to become the first great African-American leader in the United States. (Read review.)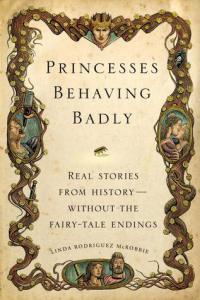 Title: Princesses Behaving Badly: Real Stories from History—Without the Fairy-Tale Endings
Author: Linda Rodriguez McRobbie
Publisher: Quirk Books, (November 19, 2013)
Formats: Hardcover (288 pages), eBook, Audio book
Price: $19.95 (HB), $9.99 (eB), $23.95 (AB)
Blurb: You think you know her story. You've read the Brothers Grimm, you've watched the Disney cartoons, you cheered as these virtuous women lived happily ever after. But the lives of real princesses couldn't be more different. Sure, many were graceful and benevolent leaders – but just as many were ruthless in their quest for power, and all of them had skeletons rattling in their royal closets.Princesses Behaving Badly is a fascinating read for history buffs, feminists, and anyone seeking a different kind of bedtime story.(Read review.)
---
Folk/Faerie Tales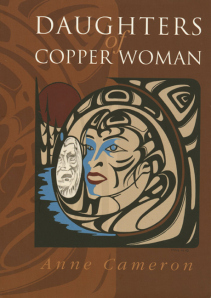 Title: Daughters of Copper Woman
Author: Anne Cameron
ISBN: 978-1550172454
Publisher: Harbor Publishing, updated edition 2002 (original edition 1981)
Format: Paperback, 200 pages
Blurb: And then the Creator, who is neither male nor female, man nor woman, but both, and something more than either…took the shells of the sea and the minerals of the rocks and fashioned a skeleton…took the salt water of the ocean and made from it blood…took handfuls of dirt and on the skeleton fashioned a body, which was then encased in skin, made from the skin of the Creator and the same color as copper…she became First Woman, she became Copper Woman. (Read review.)
---
Guest Posts: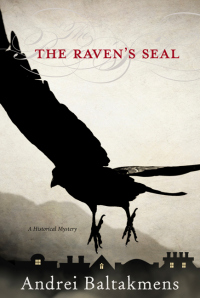 Title: The Raven's Seal
Author: Andrei Baltrakmens
Publisher: Top Five Books (November 2012)
Formats: Paperback (416 pages), eBook
Blurb: In the fictional 18th-century English city of Airenchester, the body of Thaddeus Grainger's rival turns up stabbed to death in an alley just hours after their inconclusive duel. Only one suspect comes to mind. Charged with murder, Grainger's fate is sealed before his trial even begins. A young gentleman of means but of meaningless pursuits, Grainger is cast into the notorious Bellstrom Gaol, where he must quickly learn to survive in the filthy, ramshackle prison. Set against the urban backdrop of late 18th-century England, The Raven's Sealunravels a tale of corruption, betrayal, murder, and–ultimately–redemption and love. (Read post.)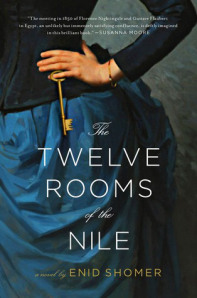 Title: The Twelve Rooms of the Nile
Author: Enid Shomer
Publisher: Simon and Schuster (August 2012)
Formats: Paperback, (480 pages), eBook
Blurb: Before she became the nineteenth century's greatest heroine, before he had written a word of Madame Bovary, Florence Nightingale and Gustave Flaubert traveled down the Nile at the same time in 1850. But where history would have these two figures float right by each other, the award-winning writer Enid Shomer brings them together to ignite a passionate friendship that alters both their destinies. (Read post.)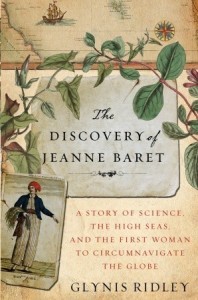 Title: The Discovery of Jeanne Baret
Author: Glynis Ridley
Publisher: Broadway Books (2011)
Format: Paperback (291 pages), eBook, Audio book
Blurb: The year was 1765. Eminent botanist Philibert Commerson had just been appointed to a grand new expedition: the first French circumnavigation of the world. As the ships' official naturalist, Commerson would seek out resources—medicines, spices, timber, food—that could give the French an edge in the ever-accelerating race for empire. Jeanne Baret, Commerson's young mistress and collaborator, was desperate not to be left behind. She disguised herself as a teenage boy and signed on as his assistant. The journey made the twenty-six-year-old, known to her shipmates as "Jean" rather than "Jeanne," the first woman to ever sail around the globe. Yet so little is known about this extraordinary woman, whose accomplishments were considered to be subversive, even impossible for someone of her sex and class. (Read post.)