How to Help Readers Find Your Audiobook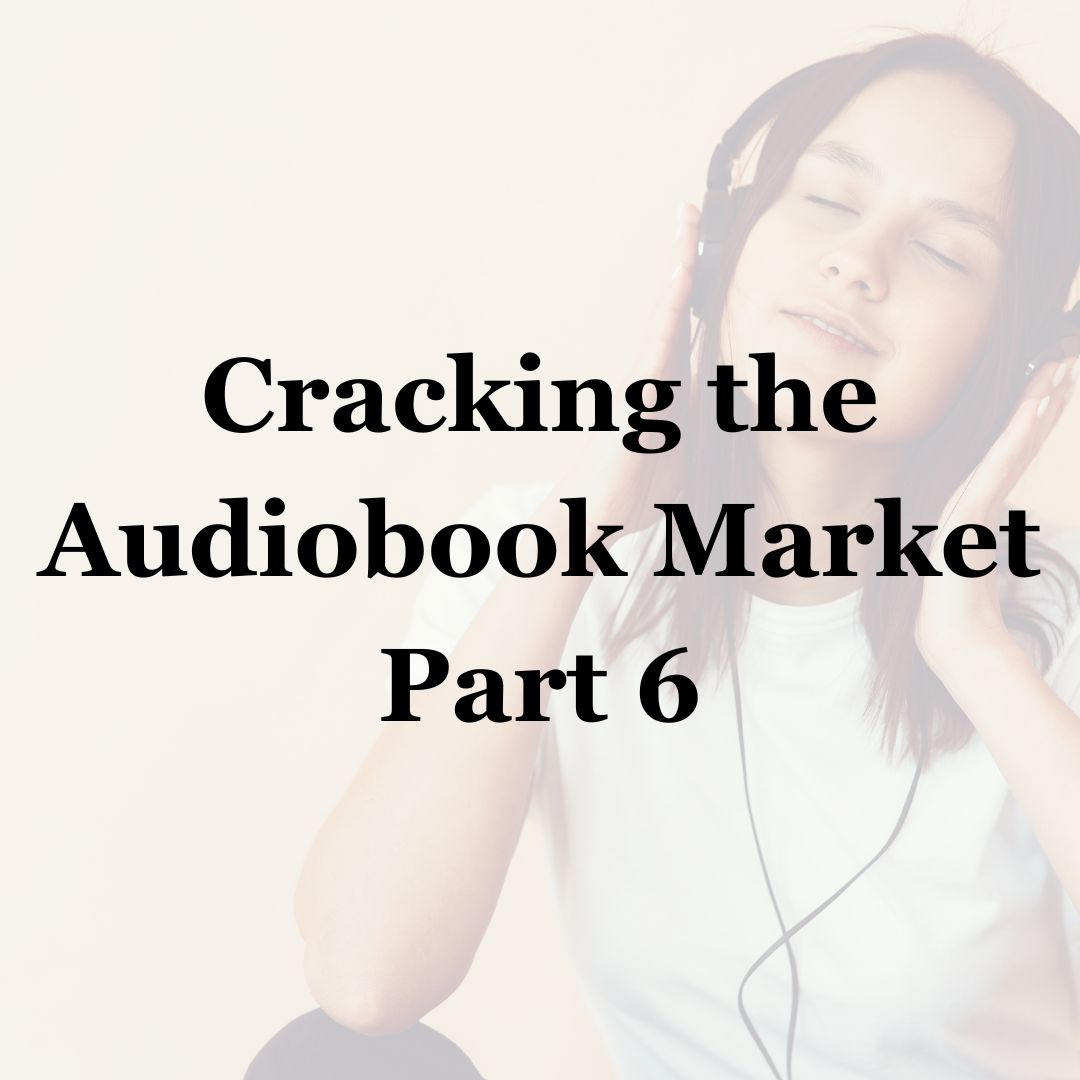 You made your choice to get into the audiobook market (Part 1), learned the generic steps any text takes on the journey to audio (Part 2), looked closely at the pros and cons of the four paths an author can take on that journey (Part 3), learned what resources are available to help you in a hybrid model (Part 4) and decided whether you'll go narrow or wide in distribution (Part 5). Your books are out there sitting on seller's websites. How do you help readers find them? Now it's time to look at marketing strategies.
The good news is that any marketing you do to your print or eBooks counts as marketing toward your audiobook. At most on-line sellers, all three formats show up on the same sales page, so folks interested in the book can buy it in the format they prefer. Last year I started advertising to one of my older titles in print and eBook resulting in a 17-fold increase in sales over my best year with no promotion. The gravy? Audiobook sales also increased although at a more modest 5-fold rate. So you can sell your audiobooks using your normal promotions and advertising strategies. But, let's look at those extra factors that will help readers find and buy your audiobooks in particular.
Hire a celebrity narrator. I touched on this in Part 3 when I discussed the fact that fiction audiobook readers prefer professional narrators. Having a celebrity voice your book is a sure-fire way to generate sales—BUT—out of reach for most of us, unless you have a well-known actor in your friends and family circle who's willing to do you a solid. The work-around to this is using a "celebrity" narrator in your genre. Look up the best sellers in your genre or category and make a note on who the narrators are. If a name keeps popping up, you might want to approach that person to narrate your book. They most-likely have a fan following and will promote your book, if they do the work. The downside is they will probably be more expensive than less-well-known narrators.
Launch your audio version with your print and eBook. This is related to the good news mentioned above. All your launch promotion activity not only sells your print and eBook but your audiobook, as well. Traditional publishers used to put out the hardback, then much later the paperback, then—reluctantly—the eBook usually priced higher than the paperback because they didn't want to eat into those sales. What they didn't realize was that folks have their favorite formats and want those books when they first come out. I didn't have that choice for my earlier titles, but I will do a triple launch with my next book.
Use giveaway codes in exchange for reviews. Reviews can make or break a book. Most authors have their review sites, blog tours, and other review strategies set up before the launch. Follow the same practice with your audiobook and give reviewers who prefer audio their favorite format. You can also use a service such as Bookfunnel (for a small yearly fee) to provide the files directly to reviewers.
Schedule a price drop and advertise it on Chirp. Again same strategy as an eBook price drop, but different platform. Chirp is the BookBub of audiobooks. The catch here is that you have to be wide and have control over the price of your audiobooks. Here's a good article on the uses of Chirp and how authors can take advantage of the platform.
Schedule a podcast tour and/or pay for podcast ads. As I mentioned in Part I, people who listen to audiobooks consume a lot of other audio material. Go where your audience is by researching podcasts on your topic or genre and pitching yourself as a guest. As an alternative, you can ask what their ad rate is (usually very low—this is a new market) and provide a short blurb or copy as they request.
In summary, with the exception of "hire celebrity narrator"—which most of us can't do—the audiobook marketing strategies are based on the generic promotions an author would do for other formats. Look at what has worked for you in the past and do more of that, tweaked to the different format. If you're a newbie, there are tons of free resources on the internet that walk you a through a successful launch or how to use an advertising platform (Amazon, Facebook, BookBub, etc.). I've listed a few in my downloadable Cracking the Audiobook Market Resource Guide.
My next and last post in this series is "Back to the Future." I'll look at some market trends and opine on the changes we might see coming in the near future.
Faith L. Justice has eight books out in audio. She learned these lessons the hard way so you don't have to. This series of posts is an expanded text version of a presentation she made to the New York City Chapter of the Historical Novel Society. The original video is here.