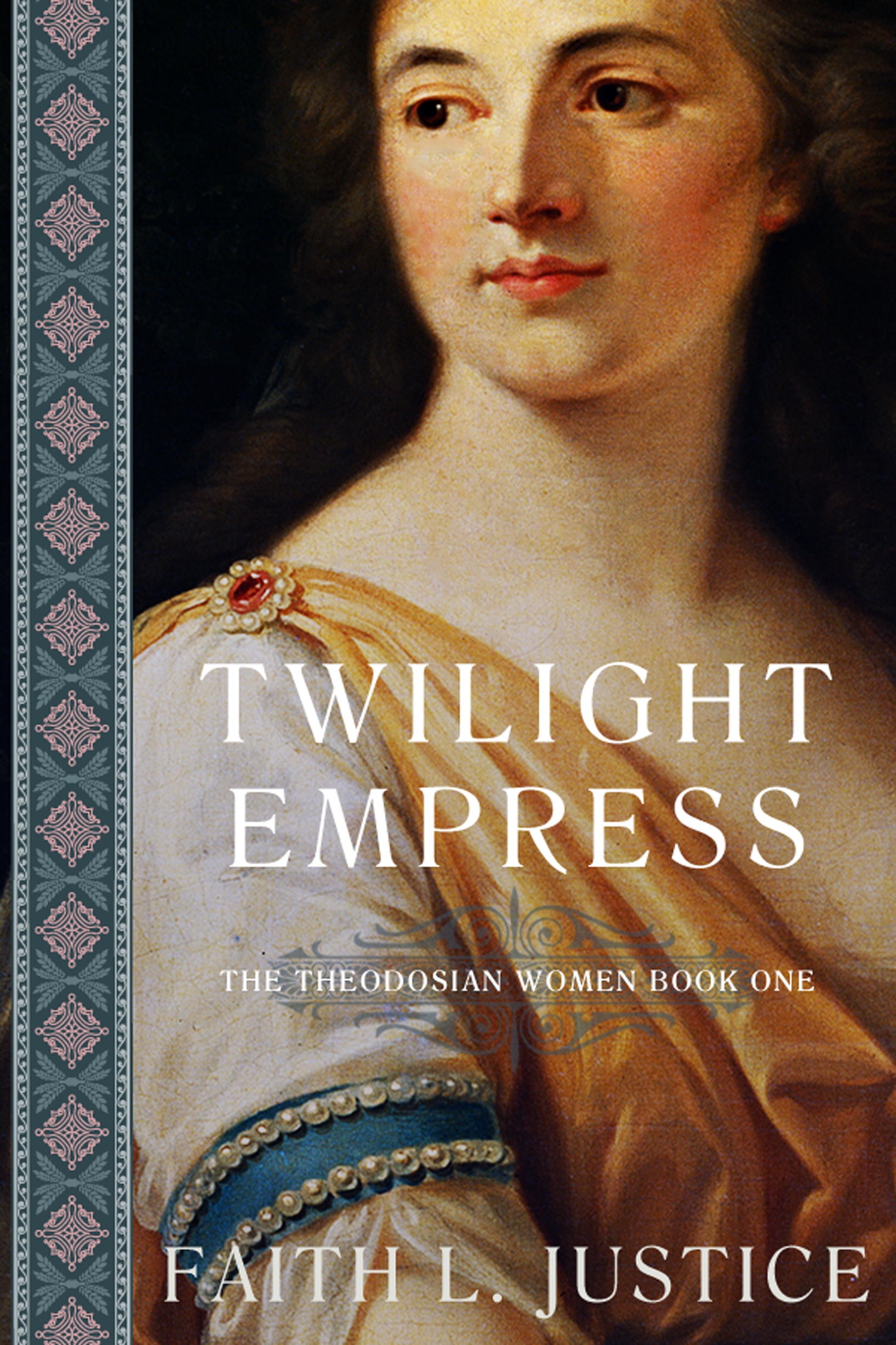 Twilight Empress
Theodosian Women #1
"…the book is an addictive, fun, fast read. Justice chooses her key moments wisely, weaving a decades-long narrative about Placidia's layered life as she rises to eventual leadership."
—Kirkus Reviews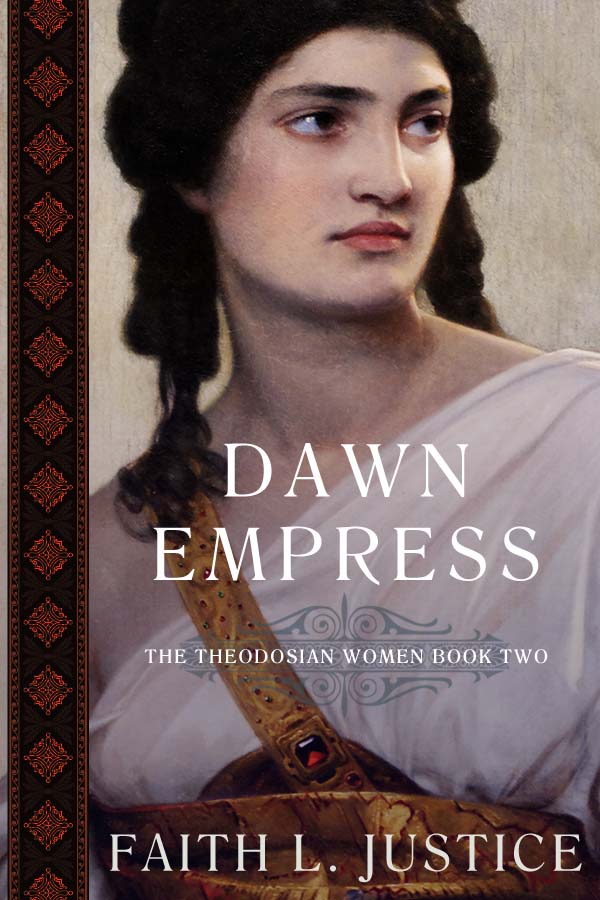 Theodosian Women #2
"I loved the cinematic writing and focused scenes...fast-paced and engaging, one of those novels that will keep fans of historical novels reading through the night."
—Readers' Favorite (5-stars)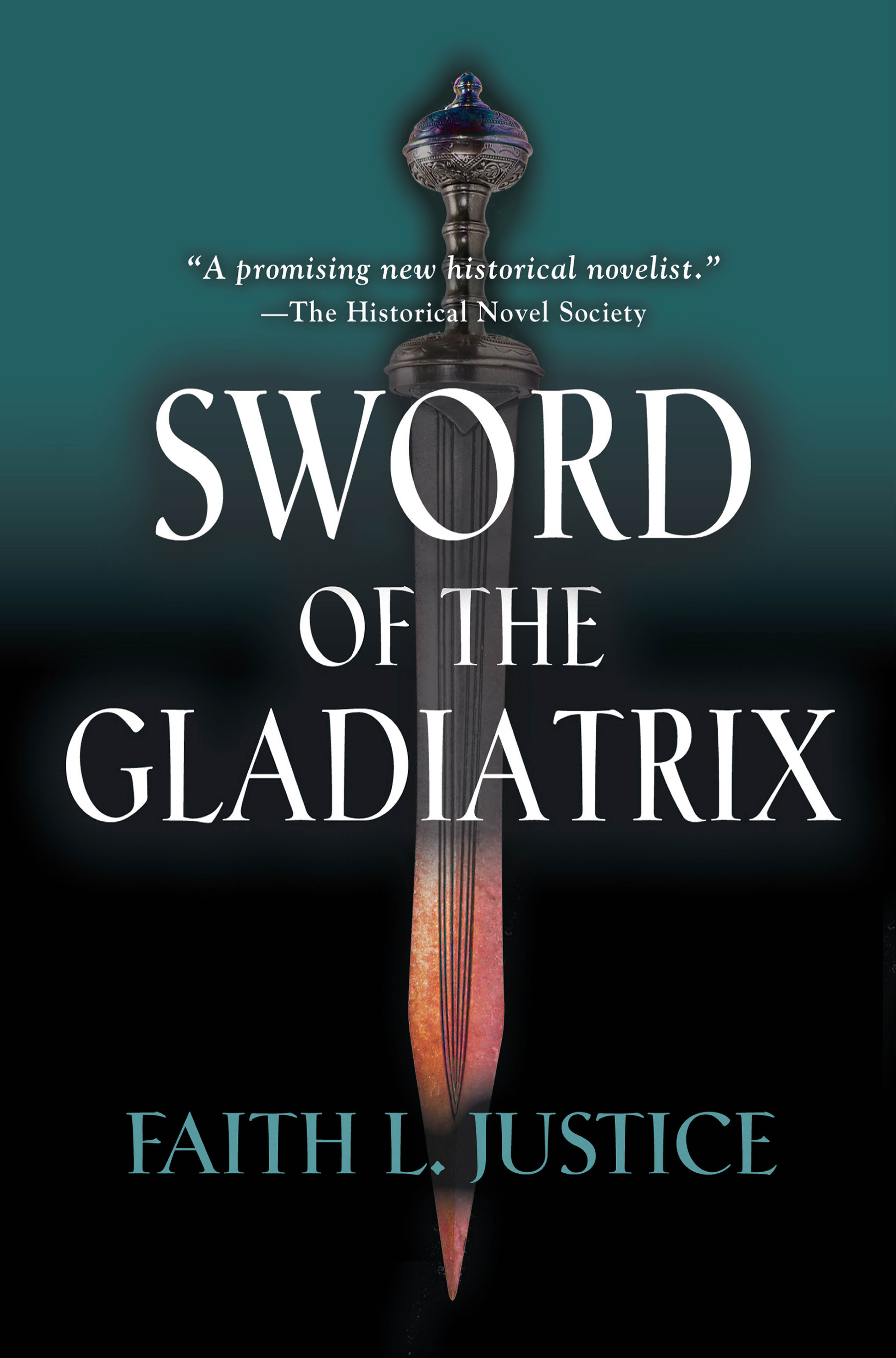 Sword of the Gladiatrix
"Readers will care very much about both these women—fans of Roman historical fiction should not miss this title."
— The Historical Novel Society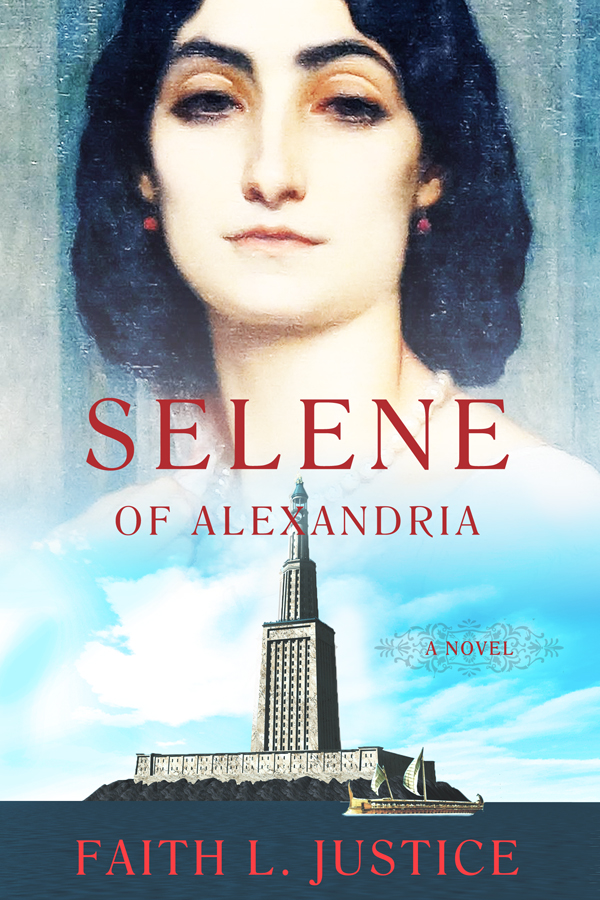 Selene of Alexandria
"Readers will be captivated. Fans of Gillian Bradshaw's classic The Beacon at Alexandria may especially enjoy Selene and find a promising new historical novelist who shares the same gift for wonderfully researched, vividly evoked, good old-fashioned storytelling."
—The Historical Novel Society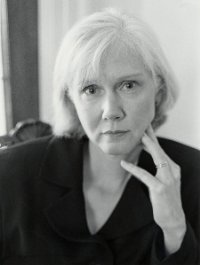 Sex, bootlegged booze, beautiful women, and powerful men set against the steamy backdrop of corruption in New Orleans in the roaring twenties. This is the stuff of which exciting novels are made. But, as in many cases, truth is more compelling than fiction. Christine Wiltz is a mystery writer with four novels under her belt: Glass House, The Emerald Lizard, A Diamond Before You Die, and The Killing Circle all set in her native New Orleans. When asked to write the biography of Norma Wallace, a powerful ambitious woman who ran one of the most notorious houses of prostitution in the French Quarter for over forty years, Wiltz decided to give non-fiction a try. She combined her mystery writing skills and deep affection for her native city in a real-life thriller, The Last Madam: A Life in the New Orleans Underworld. Wiltz deftly unravels the mystery of the woman behind the glamour of the madam; setting us up with Norma's violent death in Chapter One, then spending the rest of the book answering the proverbial questions of "Whodunit?" and, more importantly, "Why?"
FAITH L. JUSTICE: Are you one of those people "born to write" or did you come to your profession later in life?
CHRISTINE WILTZ: I started writing when I was eight. I started so young that when I went to college, I didn't think this was something I could take a course in. Back then courses were not as ubiquitous as now. I worked at everything from secretary to short order cook but couldn't find myself. At nights, I read like a fiend, drew pictures from the books I read, and wrote poetry. Then I read Raymond Chandler's The Long Goodbye and realized what I should be doing – writing a detective novel set in New Orleans. I was about twenty-five when I decided I could "write for real" and not just for me.
FLJ: What's your creative day like?
CW: I like that sort of hynogogic state right after you wake up and like to stay in that for a while, then get to my desk about 9 and go till 5 or 6. But that's a luxury, because I'm the visiting writer in residence at Loyola until May. I teach two courses in creative writing, give talks and readings, meet with students. I have a long association with Loyola, I've been an adjunct professor there for some time. I like teaching, but I'm ready to write full time.
FLJ: You switched from thrillers to non-fiction with Madam. How did you get this project?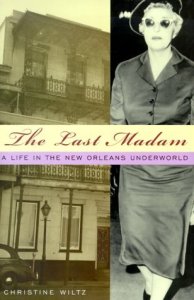 CW: Norma Wallace was writing her "tell all" book two years before she died but didn't finish it. Her fifth husband Wayne Bernard had been seriously traumatized by her death. When she died, he had movie producers knocking on his door but he wouldn't speak to anyone. He kept the memoirs for twenty-one years until his new wife Jean said "You've sat on these papers long enough and it's time for Norma's story to get out to the world." Jean had read my mystery novels and liked them a lot. Through a series of go-betweens she contacted me. When I talked to Jean, I said, "But I'm a novelist, not a biographer." Jean said, "Norma's life reads like a novel." That convinced me to take a look. I got to their house and this really nice looking youngish man came out to greet me and I thought, "I don't remember Norma Wallace having any children." That's when I found out that Norma's fifth husband was 39 years younger than she was. He brought me into the kitchen where she died and showed me the bullet hole in the ceiling. The novelist in me went nuts and I said, "Yeah I'll do it."
FLJ: How did you approach it? 
CW: I was a bit baffled at first. I had the tapes and the transcripts. It was wonderful to hear her voice, but frustrating. If I had been sitting with her, I would have stopped the tape and said "wait, go back, tell me more about that." Alone, the memoirs were not enough for a book. At this point I started to interview everyone she had mentioned that I could still find alive and anyone I could find who had known her—which turned out to be well over one hundred people. Writing the book was very complicated. I wanted to do her life story from beginning to end. Writing the first draft set me up to pull it all together. I essentially had to write the book twice. It was a long process—four years—because I couldn't make some of the structure and style decisions as quickly as I could have if I had more experience as a non-fiction writer.
FLJ: Did you have any help making the transition from fiction to non-fiction?
CW: Journalists and non-fiction book writers. I read like crazy everything I could get my hands on that could be classified creative non-fiction. I knew I would have to find a way to weave all the material together—her memoirs, the interviews, all the research on the city. The setting seemed very important to me, I feel as a novelist you have to have a setting that is vibrant and alive to the reader. I learned about the city over a fifty year span. I really enjoyed writing about the politics, but it was hard trying to get it in in a succinct way. I didn't want to bore the reader. I wanted it to be easily understandable – which in New Orleans is not easy—and connect it with Norma Wallace's life. I was very intimidated by that process, but once I got into it, I was fascinated and ended up loving that part.
FLJ: How involved was the publisher in shaping the project?
CW: The book sold in proposal to Faber and Faber, Inc. and I worked with Paul Elie. When I was struggling with how to do this book, I sent him the first draft. He wrote a two-page letter that was not at all directive. When I finished reading that letter, I knew exactly what I had to do. I think that is a gift. Paul is someone who can manage to direct you, without seeming to do so, who manages not to impose his will on the book, yet manages to get your best work out of you. I'm very grateful to him. He inspired me to start from scratch and I finished the book in 2.5 months. He's a wonderful editor.
FLJ: Your voice is close third person—right inside your characters' heads—would you classify this as creative non-fiction? 
CW: I don't know. What is creative non-fiction? The Perfect Storm certainly is. This is a biography—not a scholarly biography—but I took the voices from my notes and interviews. It's very important to know that this book tells the truth as far as I know it. I didn't make any of it up. A few people criticized it because it wasn't salacious enough. I try to explain that if I included graphic sex scenes, it ceased to be non-fiction. It's been real interesting walking that fine line.
FLJ: What fascinated you about Norma Wallace and her story? 
CW: I fell in love with Norma and really tried to step in her shoes. I retraced her life in the French Quarter, finally getting into the house on Conti Street that she'd owned for 25 years. I stood in the courtyard of that house after knowing as much as I knew at that point and thought, "Yes, I could run this place." Really trying to get into her head was a very pleasurable process. Norma was a powerful, smart woman who was pretty much ahead of her time. She came from poverty and decided she was going to make money. The things that were open to women in the 1920's were not big money makers—teaching, nursing, domestic sorts of work. Here was a woman who took what came to her first and really capitalized on it and she did it in a very smart way. That was very appealing to me – a woman with ambition, who became powerful.
As I got deeper in her story, I became fascinated that in spite of her independence and the power she had accrued over the years, she still had that part of her that had to have a man around. She had to be in love. She claimed that madams didn't make good wives—they were too independent—but she married five times. The men became younger and younger and younger. She had a really deep fear of growing old. The business she was in was all about youth and beauty and she feared losing both.
She could have been a CEO if that possibility had been open to her. The way she ran that house, the way she juggled being in the underworld and the upworld at the same time, handling all the payoffs and the corruption in the city the way that she did was smart, lucrative, and dangerous. She was something. She had this vulnerability which was appealing to me and to many people. She had a way with people. They really loved her. I only ran across one person in all the interviews who didn't like her and he was a former vice-cop.
FLJ: So what was her "fatal flaw" in the literary sense?
CW: Her vulnerability, fear of aging, and need for younger men brought her down. She couldn't apply in her personal life what she had learned in her business life, but no one does that very well. Her love for Wayne Bernard became extremely obsessive, but the real obsession was the fear of losing her youth, beauty, and attractiveness; her sexuality was at stake. She didn't know how to grow old gracefully and consider it an achievement as well as anything else she had done in her life.
FLJ: Who do you think are the heroes and villains in your non-fiction story?
CW: Norma is my hero. The city and corruption and the backlash against the corruption became the villains. When the new District Attorney came into power everything changed and many of those changes are still in effect today. Back then everyone scrambled for their little piece of the pie and their little part of the power. It was all very hypocritical, but that kind of corruption looks naïve and almost innocent today, because it was so up on the surface and out in the open. Whatever is going on today is much more deeply covered.
FLJ: You interviewed a lot of people for your book. How did that work?
I used a skip tracer to help me find many of them. Some are very old and not doing well. I feel that I got them in the nick of time. For example one has Alzheimer's. It took him several hours to come out with a story about how Norma tried to bribe him by the oaks. I thought at the time it was because he didn't want to tell the story, but now I think he was having memory problems.
I was lucky. I met so many incredible characters that I didn't know if I should be writing the book in the past or some of it in the present. Some of these people had lives since knowing Norma that seemed pertinent, but I couldn't do both past and present. Meeting these people taught me a lot about ways to grow old. They're vibrant characters and can be integral to younger people's lives. I felt that I learned a lot from them.
FLJ: You interviewed some dangerous characters as well; any repercussions?
CW: [The hit man] Sydney, one of the younger ones at 60, is in jail. He called collect every Saturday morning to say, "You know if you don't do this right, bad things will happen." So I just said, "Sydney, you're just going to have to write down what you want me to say so I can do it right." He liked the book and is passing it around. It's well read at the local penitentiary.
© 2008 by Faith L. Justice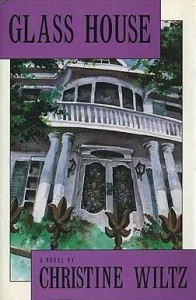 Author's note: Since our interview in 2000, Ms. Wiltz has published a contemporary novel Glass House. Portions of this interview appeared in:
"From Mysteries to Non-fiction Thrillers: An Interview with Christine Wiltz" in Inscriptions Magazine, 2001
"Unraveling Bordello Secrets: Christine Wiltz on Excavating The Last Madam" in iUniverse.com, 2000