Welcome!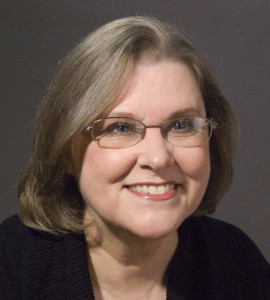 I'm a science geek and history junkie, which explains the slightly schizophrenic nature of my writing–my short stories are mostly science fiction and fantasy while my novels are all (so far) historical fiction. Science and history also feed my passion for archaeology. My idea of a great vacation? "Cleaning dirt," hauling rocks and washing pottery. In the past I've worked as a lifeguard, paralegal, systems analyst, HR Executive, and college professor; but my hardest job, by far, is that of mother.
Browse. Enjoy. Contact me or leave a comment. Writing is a lonely business and I love hearing from readers. Learn more about me and my books here.
---
Most Recent News and Announcements
Praise for Sword of the Gladiatrix

:

"Readers will care very much about both these women—fans of Roman historical fiction should not miss this title."—Historical Novel Society

"I was gripped by Faith's great writing style – and hardly put it down until I reached the end…The two heroines of Sword of the Gladiatrix are memorable and original, and Faith has achieved the difficult challenge of making me care even about the minor characters."  —The Writing Desk

"An amazing and totally original and unique novel. Such a strong range of female characters are depicted, courageous, brave, cunning, deadly, deceitful… totally believable women."—Inked Rainbow Reads

"An enthralling read…I plan to keep it on my book shelf and re-read in the future."—Book Nerd
Two women. Two swords. One victor.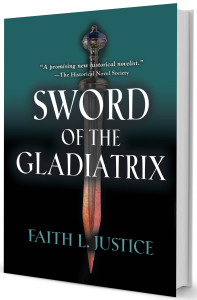 An action-packed tale that exposes the brutal underside of Imperial Rome, Sword of the Gladiatrix brings to life unforgettable characters and exotic settings. From the far edges of the Empire, two women come to battle on the hot sands of the arena in Nero's Rome: Afra, scout and beast master to the Queen of Kush; and Cinnia, warrior-bard and companion to Queen Boudica of the British Iceni. Enslaved, forced to fight for their lives and the Romans' pleasure; they seek to replace lost friendship, love, and family in each other's arms. But the Roman arena offers only two futures: the Gate of Life for the victors or the Gate of Death for the losers.
Author:  Faith L. Justice
ISBN:  978-0692386491
Length:  260 pp
Price:  $11.99 (Print-discounts vary) $3.99 (ebook)
Available at:
Amazon.com Worldwide (US, UK, Canada)
Barnes&Noble 
CreateSpace (print only)
iBooks (ebook only)
Kobo (ebook only)
Smashwords (ebook only–all formats)
Links to reviews, interviews, and guest posts here.
---
Newest Blog Post:
Women Gladiators? Really?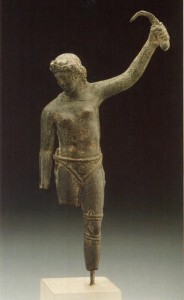 Yes, really! Whenever I pitched Sword of the Gladiatrix as my "lesbian gladiator novel," I encountered raised eyebrows and skeptical snorts. The first question everyone asked: "Were there really lesbian gladiators?" My answer: "Of course!" We know there were female gladiators fighting in arenas for several centuries. Some had to be lesbian.
What really surprised people was the fact offemale gladiators. They rarely appear in popular culture. Despite the popularity of Xena Warrior Princess and the myths of the Amazons, female gladiators don't come to mind in the media-soaked imaginings of brutal, bloody, gladiatorial games. Women warriors? Maybe. Women gladiators? No. Yet they are there in grave markers, classical literature, laws, and art. All you have to do is look. (Read more.)
Most recent Historian's Notebook blog posts listed in the sidebar.