Welcome Readers!
 Love historical fiction? SF/Fantasy? Kiddie Lit?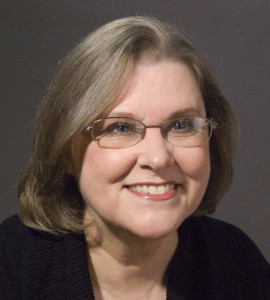 I probably have a book you'd like. I'm a science geek and history junkie, which explains the slightly schizophrenic nature of my writing—my short stories are mostly science fiction and fantasy while my novels are all (so far) historical fiction. Throw in a non-fiction collection of essays on historical topics and an illustrated middle-grade chapter book set in 14C Japan (the first in my Adventurous Girls series) and I pretty much cover the gamut. Except for mysteries. I read 'em, but don't write 'em. Learn more about me and my books here.
On this site I have additional content I hope you find useful: articles on history and conducting historical research, book reviews, guest posts, interviews, and much more. Browse. Enjoy. Contact me. Ask a question, make a suggestion, or leave a comment. Writing is a lonely business and I love interacting with readers.
—Faith L. Justice
---
What's new in November?
Five-star review of Tokoyo, the Samurai's Daughter at Robbie's Inspiration. Thanks Robbie!
"My son, Michael, aged eleven years old…loved this book so much that he actually read on ahead by himself which is very unusual."
Lovely review of Tokoyo, the Samurai's Daughter at Log Cabin Library. Thanks, Brenda!
"Tokoyo is both strong-willed and talented…Just by looking at the cover you can see the determination in her eyes. She is also quite brave and a lovely heroine…"
---
Newest Books:
Tokoyo, the Samurai's Daughter
Most noble-born girls of Tokoyo's age learn to sing, paint, and write poetry.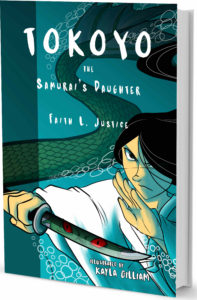 Not Tokoyo.
She's an adventurous girl! Tokoyo is the daughter of a samurai in fourteenth century Japan. Her father trains her in the martial arts. When he is away, she escapes to the sea where she works with the Ama—a society of women and girls who dive in the deep waters for food and treasure. But disaster strikes her family. Can Tokoyo save her father using the lessons she learned and the skills she mastered to overcome corrupt officials, her own doubts, and a nasty sea demon?
Author:  Faith L. Justice
Illustrator: Kayla Gilliam
Print ISBN:  978-0692677087
Library of Congress Control Number: 2017930973
Length:  122 pp
Price:  $6.99 (Print-discounts vary), $2.99 (ebook), $5.95 (Audio Books, discounts vary)
Available at:
Amazon.com (worldwide) US, UK, Canada, Australia
Audible (audio only)
Barnes&Noble 
CreateSpace (print only)
iBooks (ebook only)
iTunes (audio only)
Kobo (ebook only)
Smashwords (ebook only–all formats)
---
Twilight Empress: A Novel of Imperial Rome
One woman battles the coming Dark Ages.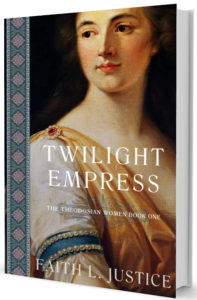 Twilight Empress tells the little-known story of a remarkable woman: Placidia, sister to one of the last Roman Emperors. Roman Empress and Gothic Queen, Placidia does the unthinkable: she rules the failing Western Roman Empire. A life of ambition, power, and intrigue she doesn't seek, but can't refuse; her actions shape the face of Western Europe for centuries. A woman as well as an empress, Placidia suffers love, loss, and betrayal. Can her intelligence, tenacity, and ambition help her survive and triumph over scheming generals, rebellious children, and Attila the Hun?
Author:  Faith L. Justice
Print ISBN:  978-06922460511
Length:  392 pp
Price:  $13.99 (Print-discounts vary) $3.99 (ebook)
Available at:
Amazon.com (worldwide) US, UK, Canada, Australia
Barnes&Noble (print and ebook)
CreateSpace (print only)
iBooks (ebook only)
Kobo (ebook only)
Smashwords (ebook only)
---
Recent Blog Post:
A Day at the Pompeii Arena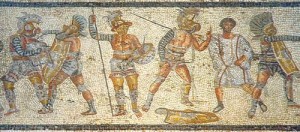 It's a sunny day in Pompeii on April 8th in this first year of the reign of Imperator Titus Caesar Vespasianus Augustus (AD 79). The crowds surge toward the amphitheater for the games given by D. Lucretius Stater Valens, a lifelong priest to the cult of the deified Nero Caesar Augustus. The placards pasted on the walls in the forum promise, "ten pairs of gladiators owned by his son D. Lucretius Valens and wild animal hunts, as permitted by law. The seats will be shaded with awnings." Pompeii's is the oldest stone amphitheater in the empire. For one hundred-fifty years it has proudly hosted games and religious festivals, but it's looking dated next to the modern Flavian Amphitheater which will open next year in Rome. The frescoes of gladiatorial combat and beast hunts decorating the walls surrounding the sand are fading, but the patrons come for the blood sports, not the art.
The spectators pass into the open spaces surrounding the arena where merchants and food vendors hawk their wares. The scent of fresh bread, roasted meats, and sour wine waft through the crowd to mingle with the odor of sweat and hair pomade. People look at their wooden tickets and enter the appropriate gate to spread throughout the amphitheater: the front rows reserved for the leading citizens; the middle for the lesser knights and merchants; and the top for the poor, slaves, and women. Some resent the class divisions at the arena. At the chariot races in the hippodrome, it's open seating (except for the emperor, of course!) and women mix with the men.  (Read more.)
Five most recent Historian's Notebook blog posts listed in the sidebar.